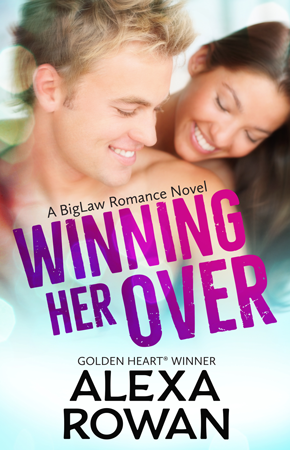 My debut romance novel comes out in just seven more days, on May 9th! Winning Her Over is a steamy contemporary romance about a woman who quit a soul-crushing management consulting job to become a massage therapist, and now she's struggling to save her small business. Her newest client is a successful trial attorney on the verge of making partner at his prestigious law firm. He's also the first man in years she wishes she could touch in more than a professional sense.
But with both of their careers at a tipping point, they need to focus on their work. He can't afford to be distracted by a sweet, sexy masseuse when his professional image must be beyond reproach. And she's tired of being judged against a standard of success she chose to walk away from.
Will they risk their dreams to follow their hearts? The jury's still out.
Buy the ebook: Amazon | Kobo | iBooks | B&N
Print: Available now!